Elmwood Park's Leading Auto Body Repair Shop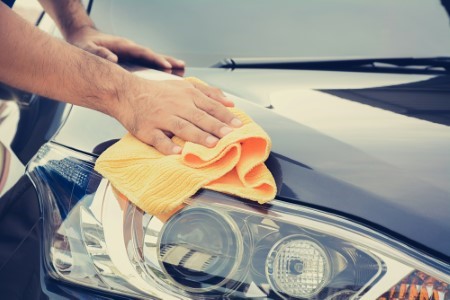 If you're looking for an auto body repair shop in the Elmwood Park area, NJ Auto Body is the name to remember. We provide complete auto body repairs and other services for domestic and foreign vehicles of all types including commercial fleet trucks, service vans, luxury vehicles, and sports cars.
Stop by our Elmwood Park auto body repair shop today or call us with any questions. We're always happy to serve you in any way we can.
Fast In and Out
Drive-in Claims Center
Weekend Hours
We do Insurance paperwork
Collision Repairs
Auto accidents are stressful and frustrating, so get help from the collision repair professionals who can make the process of restoring your vehicle easier. You can bring your vehicle to our collision repair center to get help with the insurance claim and dealing with your insurance company.
Auto Painting
In addition to full auto painting, our highly trained staff are your local experts in paint matching and the application of a beautiful paint finish. Whether your vehicle needs a complete paint job or you just need a paint touch up after repairing a scratch, our auto painting pros have you covered.
Dent & Scratch Removal
Little dings or big scratches are no problem for our Elmwood Park auto body repair specialists. Our technicians use advanced color matching after we've repaired the dent or scratch damage. When we've completed your auto body repairs, the results will be flawless and there will be no sign your vehicle was ever damaged.
What To Do When You've Been In An Auto Accident
Being in an auto accident is a stressful, emotional time but it's important to stay calm and do the right thing. By knowing in advance what to do if you're ever in an auto accident, you'll have the best chance of keeping your wits about you. As an experienced Elmwood Park auto body repair shop,…
What Causes Car Paint To Chip & What To Do About It
Car paint chipping is a common problem here in New Jersey. Paint chips not only mar the aesthetic appeal of your vehicle, the faulty paint finish won't protect the vehicle from rust. Unfortunately, you can't always avoid the conditions which cause damage to the paint finish on your car except to have an auto painting…