NJ Auto Body: The Top Repair Shop In The Elmwood Park Area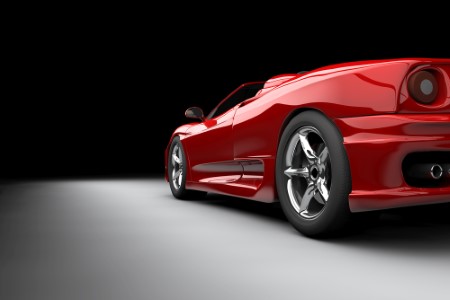 NJ Auto Body is the premier auto body repair shop in the Elmwood Park area. Our technicians and mechanics are highly skilled and certified in advanced repair techniques using state-of-the-art tools.
Locals trust our auto body repair shop for a complete range of auto body services including collision repairs, insurance repairs, dent removal, scratch removal, auto painting, and other repairs, and you can too.
We'd love to show you what getting excellent personalize service and flawless repair work feels like. If your vehicle in the Elmwood Park area needs to be restored to a like-new condition, bring it by our auto body repair shop or give us a call. We'll take great care of your vehicle!
I-Car Certified & State-of-the-art Equipment
We Use Factory Parts & Factory Service Specifications
Secure Storage For Your Vehicle During Repairs
We Provide Written Warranties & Insurance Assistance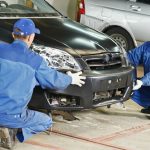 We offer a complete range of auto body repairs for all types of domestic and foreign vehicles including commercial fleet trucks and German cars. We use state-of-the-art tools and vehicle factor maintenance lists and service specification s to complete all our auto body repairs. Whether you just need a dent removed or you need your entire vehicle restored, we're your local experts!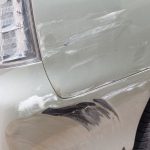 Getting in an automobile accident is always stressful and sometimes overwhelming. Our auto body repair shop wants to make the restoration of your vehicle as easy as possible. To that end, we offer a drive-in claims center, expert collision repairs, and assistance with your insurance claims. With our auto body repair shop, you're always in the best of hands!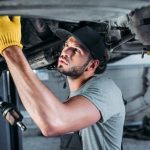 When you need an auto body shop for accident repairs in the Elmwood Park area of New Jersey, put your trust in our experienced technicians and auto mechanics. Our professionals are here to help you restore your vehicle after accidents whether the damage is from collisions, trees falling, theft, vandalism, or something else.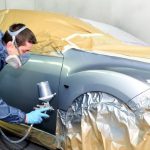 Most accidents and collisions involve filing an insurance claim or dealing with the insurance company to get the repairs done. Our professionals are your local experts in insurance repairs in the Elmwood Park area. We work directly with your insurance company to ensure your paperwork is properly filed and represent you throughout the claims process.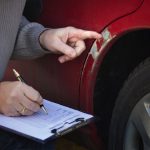 We can take care of the scratch removal to restore the look of any vehicle whether it's Mom's minivan, your European luxury car, or your fleet of commercial trucks. Bring your vehicle in for service or call to get our towing service for auto body repair after hail damage, theft damage, vandalism, accident damage, or impact damage.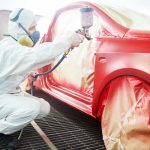 Our auto body repair experts have many years of experience in auto painting and color matching. We regularly use computerized color matching to give your vehicle a flawless paint job. Whether we're repairing a minor scratch or repainting your vehicle to give it a whole new look, our skilled auto painting craftsman provide the highest-quality results.
What To Do When You've Been In An Auto Accident
Being in an auto accident is a stressful, emotional time but it's important to stay calm and do the right thing. By knowing in advance what to do if you're ever in an auto accident, you'll have the best chance of keeping your wits about you. As an experienced Elmwood Park auto body repair shop,…
What Causes Car Paint To Chip & What To Do About It
Car paint chipping is a common problem here in New Jersey. Paint chips not only mar the aesthetic appeal of your vehicle, the faulty paint finish won't protect the vehicle from rust. Unfortunately, you can't always avoid the conditions which cause damage to the paint finish on your car except to have an auto painting…