Expert Collision Repair And Dent Removal Auto Body Shop In NJ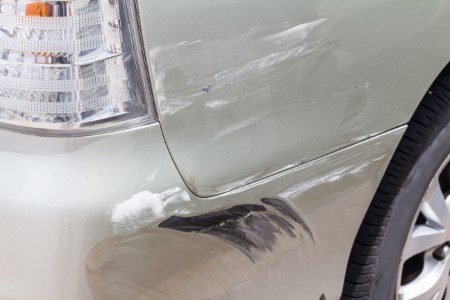 Are you looking for expert collision repairs in the Elmwood Park area? You can get a free estimate from our Elmwood Park auto body repair experts at NJ Auto Body today. We provide the best collision repairs and dent removal service to make sure your vehicle is completely restored to a like-new condition.
Getting in a car wreck and then having to deal with the collision repairs is often stressful and overwhelming. We make sure to help our customers with their insurance claim paperwork and communicating with the insurance company so they can get their vehicle fully restored. With NJ Auto Body, you're always in the best of hands!
Take advantage of our Elmwood Park collision repair drive-in claims center for fast and friendly service today!
Drive-In Collision Claims Center
Expert Collision Repairs
Insurance Repairs & Paperwork
Personal Expense Repairs
Written Warranties
Dent Removal
Just have a fender bender which only caused minor damage to your bumper grill? Dents, creases, dings, and other body damage is no match for our collision repair pros at NJ Auto Body.
No matter how big or small the dent is or where it's located, our collision repair experts can help you with the dent removal. Most damage can be removed with no need to repaint the vehicle, so the work is often very quickly done. Call or come by for a free quote today!
What To Do When You've Been In An Auto Accident
Being in an auto accident is a stressful, emotional time but it's important to stay calm and do the right thing. By knowing in advance what to do if you're ever in an auto accident, you'll have the best chance of keeping your wits about you. As an experienced Elmwood Park auto body repair shop,…
What Causes Car Paint To Chip & What To Do About It
Car paint chipping is a common problem here in New Jersey. Paint chips not only mar the aesthetic appeal of your vehicle, the faulty paint finish won't protect the vehicle from rust. Unfortunately, you can't always avoid the conditions which cause damage to the paint finish on your car except to have an auto painting…