Are You Looking For An Auto Body Shop For Accident Repairs In NJ?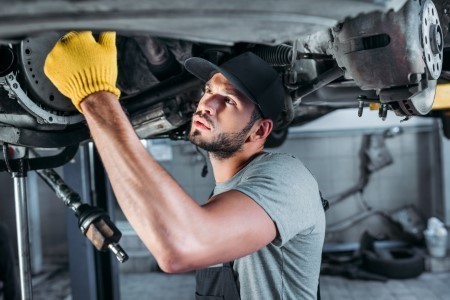 If you're looking for an auto body repair expert to help you with accident repairs in the Elmwood Park area, you can put your trust in NJ Auto Body. We're here to help you restore your vehicle to mint condition. Our accident repair specialists will handle the complete restoration of your vehicle with expertise.
Whether your commercial fleet truck, service vans, beloved German sports car, electric car, or your 4WD SUV has been in a wreck, our accident repair professionals have the skill and dedication to restore your vehicle to a beautiful and safe working condition.
If you need insurance repairs after a collision or your vehicle's been damaged by a storm, just give us a call with any questions or bring your vehicle to our auto repair shop. We'll come to your rescue and help you through the process of filing the insurance claim paperwork.
Our auto body repair experts will work with your insurance company to ensure you get all the necessary accident repairs you need to restore your vehicle. Let's get started on your accident repairs today!
Insurance Claims Assistance
Auto Accident Repairs for All Makes & Models
Commercial Vehicle Accident Repairs
Drive-In Claims Center
Free Estimates
Written Warranties
Chassis Repair Experts
If you're looking for an expert accident repair shop who straighten your frame or help you with chassis repairs, count on NJ Auto Body for expert service! Our highly skilled and trained accident repair technicians offer precision frame and chassis repairs for all domestic and foreign vehicles.
All Domestic & Foreign Vehicles
Commercial Trucks & Vans
European Cars
German Cars
What To Do When You've Been In An Auto Accident
Being in an auto accident is a stressful, emotional time but it's important to stay calm and do the right thing. By knowing in advance what to do if you're ever in an auto accident, you'll have the best chance of keeping your wits about you. As an experienced Elmwood Park auto body repair shop,…
What Causes Car Paint To Chip & What To Do About It
Car paint chipping is a common problem here in New Jersey. Paint chips not only mar the aesthetic appeal of your vehicle, the faulty paint finish won't protect the vehicle from rust. Unfortunately, you can't always avoid the conditions which cause damage to the paint finish on your car except to have an auto painting…