Are You Looking For A Top Scratch Removal Auto Body Repair Shop in NJ?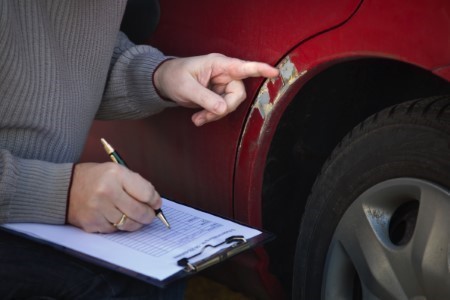 Dents, scratches, dings or wrecks? NJ Auto Body is the Elmwood Park dent and scratch removal specialist who has you covered for expert service! Our scratch removal specialists can restore your car, SUV, commercial truck, or luxury sedan to a perfect condition!
We can take care of the scratch removal to restore the look of any vehicle whether it's Mom's minivan, your European luxury car, or your fleet of commercial trucks.
Bring your vehicle in for service or call to get our towing service for auto body repair after hail damage, theft damage, vandalism, accident damage, or impact damage.
Written Warranties
Drive-in Claims Center
Weekend Hours
Experts in Dent & Scratch Repair
Dent Removal
Did you come out of the grocery store to discover somebody dented your car door? Did a hail storm catch you by surprise when driving home from work? No matter the reason for the damage or what type of vehicle you own, our dent and scratch removal specialists at NJ Auto Body can repair the dents.
Our professionals can restore all types of vehicles including:
Commercial vehicles
Domestic and foreign cars
European & German luxury cars
Our auto body repair specialists provide complete service to the Elmwood Park area of New Jersey.
Although we can take care of your auto painting after scratch removal, most dents can be removed with no touch-up painting necessary. Bring your vehicle to our Elmwood Park dent removal and scratch removal experts at NJ Auto Body today!
What To Do When You've Been In An Auto Accident
Being in an auto accident is a stressful, emotional time but it's important to stay calm and do the right thing. By knowing in advance what to do if you're ever in an auto accident, you'll have the best chance of keeping your wits about you. As an experienced Elmwood Park auto body repair shop,…
What Causes Car Paint To Chip & What To Do About It
Car paint chipping is a common problem here in New Jersey. Paint chips not only mar the aesthetic appeal of your vehicle, the faulty paint finish won't protect the vehicle from rust. Unfortunately, you can't always avoid the conditions which cause damage to the paint finish on your car except to have an auto painting…