Are You Looking For The Best Auto Body Repair Shop in Garfield, NJ?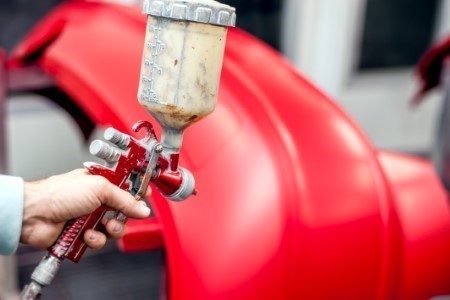 If you're looking for the best auto body repair shop in Garfield, come to NJ Auto Body. Our experienced professionals have you covered for a complete range of auto body repairs. We can give you a free estimate for collision repairs, auto painting, dent or scratch removal, accident repairs, or any other body work you need.
We offer a convenient drive-in claims center, weekend hours, and we handle your insurance paperwork. Whether you need insurance repairs or just a minor paint touch-up, our Garfield auto body shop is here to help!
High-Quality Auto Painting
Frame & Bumper Repair
Unibody Repairs
Collision Repairs
and more
Collision Repairs
If you're ever in an auto accident, you can put your trust in our Garfield auto body repair shop to handle your collision repairs. We work directly with your insurance company, including filing the paperwork for you and making sure all the collision repairs are done according to factory repair specifications.
Auto Painting
Repainting your car or truck is going to look amazing. If you're ready to make your car look brand new and modern, ask us about our Garfield auto painting service. We can give you a free estimate and answer your questions about how the process works. Our professionals are experts in auto painting, so you can trust us to repaint your vehicle whether it's your prized German car, family sedan, or a fleet of commercial trucks.
Dent & Scratch Removal
Dents and paint scratches are easy for our auto body shop to remove no matter how extensive the damage is. If the body of your Garfield car, truck, commercial fleet vehicle, or sports car has been dented or scratched, let us fix it for you. Our dent and scratch removal experts can make your vehicle look new again.
What To Do When You've Been In An Auto Accident
Being in an auto accident is a stressful, emotional time but it's important to stay calm and do the right thing. By knowing in advance what to do if you're ever in an auto accident, you'll have the best chance of keeping your wits about you. As an experienced Elmwood Park auto body repair shop,…
What Causes Car Paint To Chip & What To Do About It
Car paint chipping is a common problem here in New Jersey. Paint chips not only mar the aesthetic appeal of your vehicle, the faulty paint finish won't protect the vehicle from rust. Unfortunately, you can't always avoid the conditions which cause damage to the paint finish on your car except to have an auto painting…