The Auto Body Repair Shop in Rochelle Park You Can Trust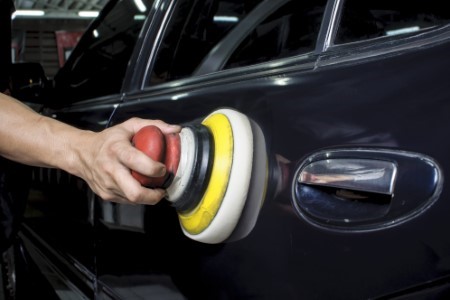 If you don't know where to take your vehicle for auto body work, NJ Auto Body provides expert service to Rochelle Park residents and business owners. Our professionals would love to help you restore your vehicle to factory condition, no matter the make or model.
Whether you need help to restore your vehicle after a collision, need a bent frame straightened, want a new paint job, or there's just a few minor scratches to repair, you can count on our Rochelle Park auto body repair shop for service!
Highly Skilled Mechanics & Technicians
Insurance Repairs & Claims Assistance
Full-Service Auto Body Shop
Collision Repairs
Do you need to repair your car or truck after a collision? Our Rochelle Park auto body repair shop works directly with your insurance company to ensure you get the most possible out of the collision repairs. The mechanical and technical work we do to restore your vehicle is done according to factory repair specifications. Put your trust in our collision repair experts today!
Auto Painting
Have you seen the amazing color-changing car paint? Wouldn't a beautiful black and blue look amazing on your Ferrari or a gorgeous pink and purple look crazy on your Lexus? Whether you want a modern auto paint job with special effects or something more traditional, our auto painting experts can make it happen. We use top-quality auto paints and do excellent painting work.
Dent & Scratch Removal
Getting rid of dents and scratches on the body of your Rochelle Park car, truck, or commercial vehicle is easy for our auto body repair shop. Our professionals will make sure your vehicle looks brand new again and that any paint touch-ups match the existing paint perfectly.
What To Do When You've Been In An Auto Accident
Being in an auto accident is a stressful, emotional time but it's important to stay calm and do the right thing. By knowing in advance what to do if you're ever in an auto accident, you'll have the best chance of keeping your wits about you. As an experienced Elmwood Park auto body repair shop,…
What Causes Car Paint To Chip & What To Do About It
Car paint chipping is a common problem here in New Jersey. Paint chips not only mar the aesthetic appeal of your vehicle, the faulty paint finish won't protect the vehicle from rust. Unfortunately, you can't always avoid the conditions which cause damage to the paint finish on your car except to have an auto painting…