Your Local Auto Body Repair Shop in Wallington, NJ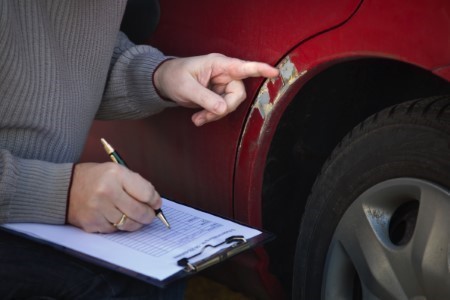 Trust the professionals at NJ Auto Body shop when you need quality auto body repairs or collision repairs in the Wallington area. Our
auto body repair shop
fixes all types of damage including dents, dings, scratches, hail damage, broken windshields, convertible tops, bent frames, unibody frames, paint chips, mangled front ends, and more.
With our Wallington auto body shop, you can expect to receive expert service no matter the make and model of your vehicle. We can repair minor or major auto body damage on both foreign and domestic vehicles. If your car or truck needs body work, come by our Wallington auto body shop to get your free estimate today. Our professionals are always happy to assist you!
Body Work For All Makes & Models
Precision Color Matching & Auto Painting
Frame Repair & Unibody Repair
Insurance Repairs & Claims Assistance
Collision Repairs
Need to find a collision repair center near you in Wallington, NJ? Our auto body shop is your local expert in collision repairs and accident repairs. We offer complete restoration services for all makes and models of vehicles, we file the insurance paperwork, and provide the expert repair work. Take advantage of our drive-in claims center where you can get a fast and friendly collision repair estimate today!
Auto Painting
Our Wallington auto painting professionals use high-quality auto paint for new paint jobs and paint touch-ups. We use a computerized paint matching system to match the color of any make and model of foreign or domestic vehicle. Let's talk about new paint color today if you're ready to repaint your car or truck or bring your vehicle by to get your scratches or paint chips fixed.
Dent & Scratch Removal
If you're tired of looking at a big dent in your car door or seeing the rust taking over underneath a bad scratch on the hood, let us fix it for you. Our dent and scratch removal service is quick and easy to get. In no time at all, your car or truck will look great again. Call us or come by today to get a free estimate!
What To Do When You've Been In An Auto Accident
Being in an auto accident is a stressful, emotional time but it's important to stay calm and do the right thing. By knowing in advance what to do if you're ever in an auto accident, you'll have the best chance of keeping your wits about you. As an experienced Elmwood Park auto body repair shop,…
What Causes Car Paint To Chip & What To Do About It
Car paint chipping is a common problem here in New Jersey. Paint chips not only mar the aesthetic appeal of your vehicle, the faulty paint finish won't protect the vehicle from rust. Unfortunately, you can't always avoid the conditions which cause damage to the paint finish on your car except to have an auto painting…