The East Rutherford Leader in Auto Body Repair Services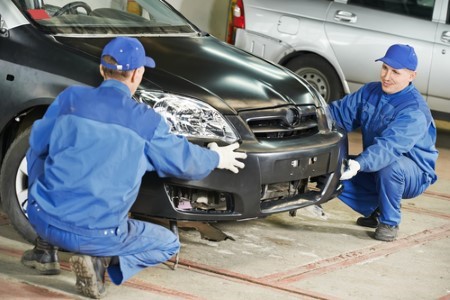 When your car, truck, SUV, or commercial fleet vehicles need auto body work, come to the leading East Rutherford auto body repair shop. NJ Auto Body is your local specialist in the restoration of all types of vehicles including European and German cars.
Our local auto body repair shop is dedicated to providing you with top-quality service. We're highly skilled and trained in collision repairs, accident repairs, dent removal, auto painting, and other auto body work.
Highly Skilled Technicians & Mechanics
Full-Service Insurance Repairs
All Makes & Models of Domestic & Foreign Automobiles
Collision Repairs
Have you recently been in a collision and need help with restoring your vehicle to factor condition? Our auto body repair shop is your local specialist in collision repairs. We have a drive-in claims center to make getting and inspection and estimate easy for you.
Auto Painting
Are you ready for a whole new look for your car, truck, SUV, or European sports car? Whether you're going for a complete repaint or just a touch up, our East Rutherford auto painting specialists can offer you expert service. On touch-ups, our technicians use advanced computerized color matching system to ensure your vehicle looks amazing!
Dent & Scratch Removal
In most cases, our dent removal service can be done without having to touch up the pain finish. With scratch removal, we'll always need to match the existing paint so that we can make sure the results of the repair turn out flawless. Call or come by our auto body shop if you're looking for a local repair expert in East Rutherford.
What To Do When You've Been In An Auto Accident
Being in an auto accident is a stressful, emotional time but it's important to stay calm and do the right thing. By knowing in advance what to do if you're ever in an auto accident, you'll have the best chance of keeping your wits about you. As an experienced Elmwood Park auto body repair shop,…
What Causes Car Paint To Chip & What To Do About It
Car paint chipping is a common problem here in New Jersey. Paint chips not only mar the aesthetic appeal of your vehicle, the faulty paint finish won't protect the vehicle from rust. Unfortunately, you can't always avoid the conditions which cause damage to the paint finish on your car except to have an auto painting…